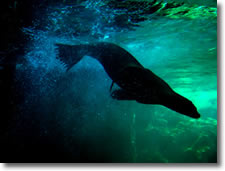 The Coast Watch Wildlife Society was formed:
To conduct marine MAMMAL RESEARCH
To conduct POPULATION STUDIES on and off the coast of California.
To support REHABILITATION OF LOCAL WILDLIFE injured by manmade causes.
To support HOSPICE of domestic animals.
To support BIRD FEEDINGS at the Bolinas Reserve.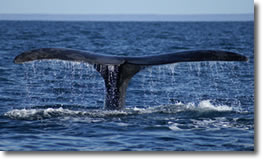 MAMMAL RESEARCH: Until quite recently, dead marine mammals were documented in numbers only; they were not being routinely and consistently examined. For the last several years, Raymond L. Deiter, VMD, has been performing necropsies on these animals to determine cause of death. He has also collected thousands of tissue samples for toxicological studies and genetic research. In order to continue this important work, a non profit organization was established.
COASTAL POPULATION STUDIES In conjunction with his necropsy studies, Dr. Deiter hopes to conduct population studies on and off the coast of California. His research has been commended by the Marine Mammal Commission of Washington D.C., and by the National Marine Fisheries Service, which is the government agency in charge of enforcing the Marine Mammal Protection Act. His latest paper has been published by NMFS. Deiter is a field associate with the California Academy of Sciences in San Francisco.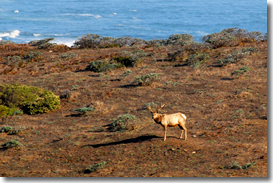 WILDLIFE REHAB A smaller yet still important part of the organization is the rehabilitation of local wildlife. Dr. Deiter has successfully treated and released severely injured bobcats, deer, owls, and many other creatures.
HOSPICE Coast Watch also occasionally "adopts" domestic animals when their owners are no longer able to take care of them. These animals are either chronically ill, disabled, or require extensive medical care to get well. Once the animal is stabilized, Coast Watch volunteers place the animal with a new owner who is able to handle their new pet's special needs.
Coast Watch has virtually no overhead; we operate with the help of a few dedicated volunteers and with the financial assistance of people who care about animals and our coastal environment. As funds allow, we publish a newsletter to inform our members and other wildlife organizations about studies in progress and research in the planning stages. We provide information to the community about wildlife conservation and local coastal issues through slide shows, lectures, and small fundraising events. However, we do need help.
BIRD FEEDINGS Weekly feeding of birds at the Bolinas Reserve and medical treatment and food for hospice animals are staggering. Every donation we receive goes to the care and feeding of the animals.
If you would like more information about Coast Watch, or would like to make a tax deductible donation, please contact us or donate now.
Thank you for taking the time to read about our Society. We appreciate every donation!