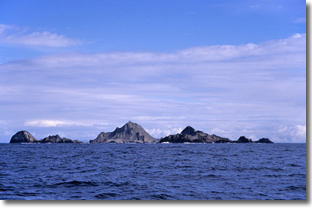 2014: This year we fed at the Bolinas wildlife preserve:
3400 lbs of black oiled sunflower seeds; $1876
4400 lbs of hen scratch; $1077.
4200 lbs finch mix; $3513.
100 lbs thistle-niger; $89.92.
2525 lbs sugar; $1573.
Total is $8128. Wildlife is very happy.
Jackie, our one eyed cat at the hospital, has taken on Creamy's place as the top cat ruling the roost, over all cats and dogs. Creamy would make the dogs wait to eat their food until she was finished, Jackie, I think learned from her.
Baby our second rescue cat, we did an annual workup like we do with our rescues, and unfortunately she has lung cancer. Her owner died of the same thing, and unfortunately for Baby, he was a smoker. We are treating him for his cancer and he is responding well, so far.
Coastwatch has brought together Bolinas Council, CA Water Quality Board, CA Parks Dept, and the Marin County Sheriff's Dept to stop the spray painting (tagging) on the Bolinas and Stinson beaches.
Through our effort, signage is going up stating penal code prohibiting tagging, and the sheriff's office has changed their policy from non-enforcement to enforcement. I'm pretty proud of this. We were finding sheets of paint and paint chips that the winter storm surge peeled from the painted walls and surfaces onto the beach.
Coastwatch continues to work with Sausalito City Council, preserving eel grass beds in Richardson's bay.
1995 to 2008: Engaged in observing marine mammals in the San Francisco Bay and off the coast of Northern California, from Richardson's Bay to the continental shelf. The purpose was to observe populations of routinely seen marine mammals including Habor Seals, California sea lions, Stellar sea lions, grey, humpback and blue whales, and the most threatened harbor porpoise.
2000 to 2008: Conducted observations of great white shark in the Northern California coastal waters, particularly the effect on killer whales of the presence of commercial and research vessels in their habitat.
2001: Conducted television interviews regarding the biological uniqueness of great white sharks.
2002 to 2008: Investigated the predation of great white sharks on California sea lions released at the Farallon Islands (off the coast of San Francisco).
2001 to 2008: Conducted observations of the feeding behavior of grey whales at the newly established tidal area at Crissy Field (part of the Golden Gate National Parks Conservancy).
April 2003: Investigated a gill net (found at Stinson Beach in Northern California), to determine who was responsible for the net. These nets have been outlawed since 1985 as a direct result of scientific data gathered by the Society and used by House Representative Barbara Boxer to implement a legislative ban.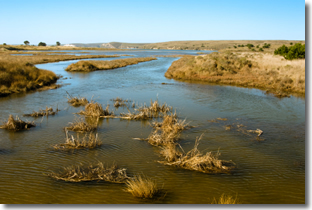 July to November, 2001: Conducted a survey of eel grass in Richardson's Bay off Dunphy Park in Marin County. Findings included the importance of eel grass in the ecological chain for healthy salmon. When we published an article with the survey results in Marinscope (a newspaper in Sausalito, CA), planned development of the area was stopped.
2003: Investigated the effect on marine life of toxic effluents from marine piling reinforcement at Sausalito Marine.
2000 and 2001: Investigated two oil spills at Pelican and Sausalito Marine harbors.
1995 to Present: Bolinas Reserve: Provide medical care and other support for rehabilitated wildlife injured or made ill due to manmade causes. Feeding and care of rehabbed animals is ongoing.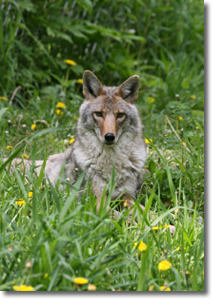 1988 to 2008: Conducted observations of Coyote den locations along the southwestern coast of Point Reyes National Seashore. The purpose of these observations was to educate local ranchers of the coyote's importance to ranching operations.
2003: Conducted observations of tourist feeding of coyotes on California Highway One. Findings included: coyotes become dependent on feedings and would often place their lives in peril waiting for human handouts.
2002: Investigated the destruction of Abalone habitat from highway drainage on Point Reyes National Seashore Highway at Palo Marin Abalone Point and met PRNS rangers to mitigate the destruction.